Medical billing is the process of generating healthcare claims to submit to insurance companies for the purpose of obtaining payment for medical services rendered by providers and provider organizations.
What Is Revenue Cycle Management?
Revenue Cycle Management (RCM) is an important, financially-driven process in healthcare that allows providers to receive reimbursement for care delivery in a timely and efficient manner.
An effective RCM process ensures that the full interaction with a patient from initial inquiry through final payment is effectively managed. This means that appropriate information is collected and documented, patients are only billed for services provided,  third-party payers are contacted in a timely manner and payments are collected.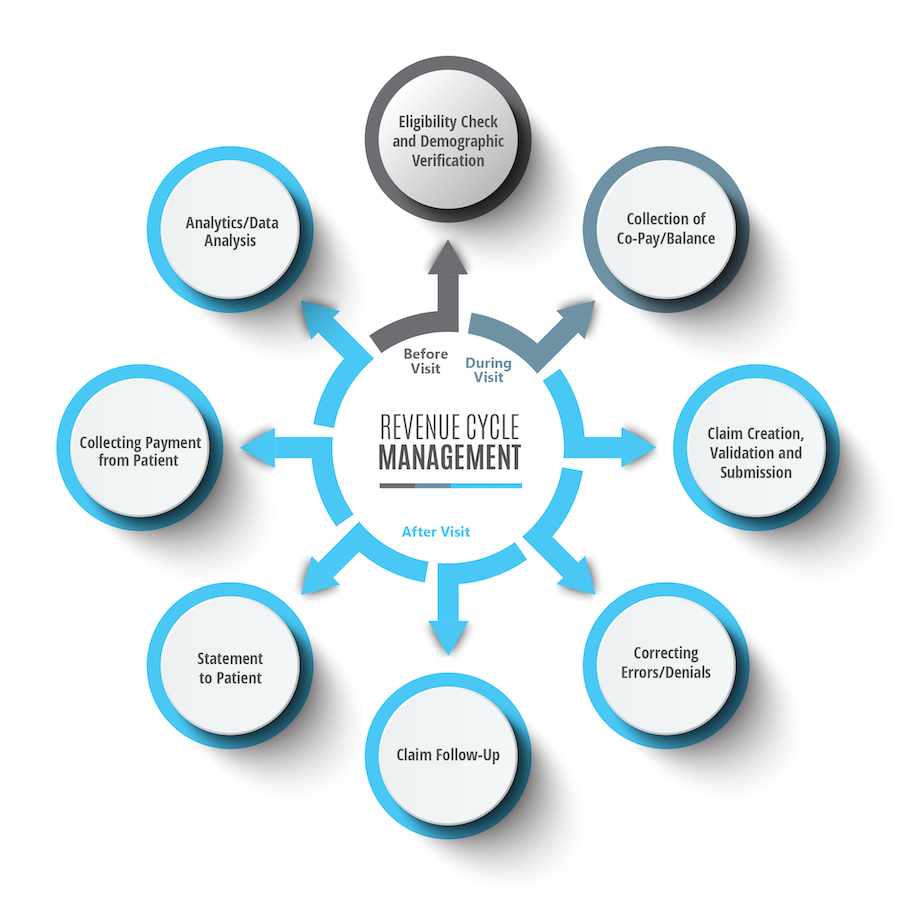 The Importance of Medical Billing.
Delays or lapses in the credentialing process can cause reimbursement to be delayed or even denied. Provider credentialing is an important but arduous process that benefits from an experienced professional who understands the how it works.  Trying to understand and manage credentialing is a tedious and time-consuming endeavor that rapidly consumes staff resources.  Our team at Telaka Health can take care of every step of the credentialing process in a timely manner.
Telaka Health is committed to tracking all submissions and resolving claim issues as expeditiously as possible. We offer a team of revenue cycle specialists, certified specialty-trained coders, and patient-care representatives who use advanced workflow technology to successfully navigate complicated regulations surrounding the reimbursement process.
Our solutions are easily flexible and scalable to diverse practice demands such as solo practitioners, small clinics, and large multi- specialty offices. Our medical billing and coding solutions are designed to meet the demands of the changing healthcare economy.  We are also committed to medical billing standards and practices such as CPT, HCPCS, ICD, and HIPAA.
We provide custom credentialing solutions that can be tailored to your needs and price points.
We are fully HIPAA compliant, using secure systems and technology to insure complete privacy of your information.
Lorem ipsum dolor sit amet, consectetur adipiscing elit. Ut elit tellus amet
Lorem ipsum dolor sit amet, consectetur adipiscing elit. Ut elit tellus amet
1222 Professional Blvd Suite B